Overview
Difference between MYOB login and company file login details.
MYOB login vs. company file login
An MYOB login is used to log in to the MYOB app. This is your email address and password when you signed up for MYOB.
A company file login usually appears after logging in to the MYOB app and clicking a company file. This would be the username and password that you have set for the company file via Setup > User Access. The company file sign in window looks similar to the one below.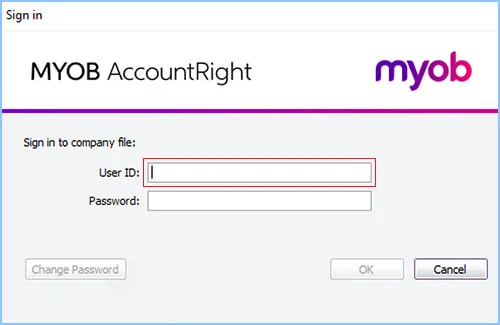 By default, each company file has a default user ID marked as the Administrator. This user ID has no password (leave it blank and click OK). If a password has been added to the default user ID, you need to enter the correct credentials to proceed. If someone set up the company file on your behalf, you need to contact them to request the credentials.
Still having password or sign in issues? If you cannot find your credentials or are having issues signing in to your company file, refer to this MYOB help page.
What's next?
Was this article helpful?