Overview
This guide will cover how to reconcile eBay transactions deposited in the integrated payment gateway or non-integrated payment gateway for those using the eBay + Xero integration.
Allocate your payment deposits recorded in eBay to the clearing accounts.
How to reconcile eBay transactions in Xero
The eBay + QuickBooks Online integration will capture each eBay payout and transform it into an invoice with seller fees, subscription, refunds and shipping charges included in the line items. The final invoice is pushed to Xero and remains outstanding.
Follow these steps to reconcile transactions with eBay + Xero:
In the Accounting menu, select Bank Accounts.

Select the bank account where eBay payouts are deposited, and click Reconcile.

Find the eBay payout related to Invoice. Match Easily the outstanding invoices to the payouts. The outstanding amount of the invoice would be consistent with the deposited amount.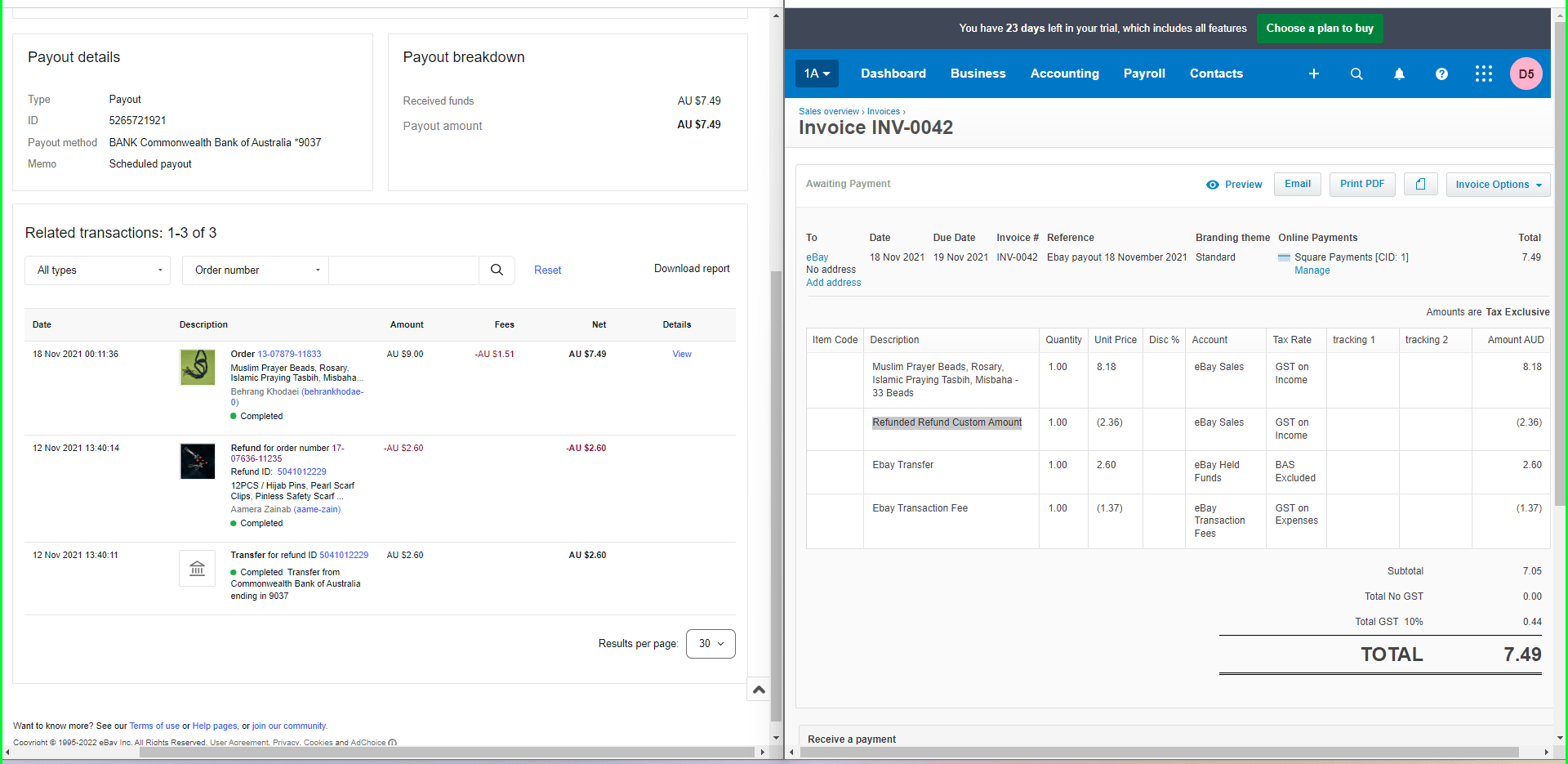 Was this article helpful?