5 accounting and finance apps you need for your WooCommerce store
We know running a WooCommerce business can get complex, especially in accounting and finance. The platform integrates with hundreds of plugins to help businesses with both their accounting and finance processes. Don't know where to start? In this article, we'll be taking you through 5 types of plugins, extensions and apps to help you in your WooCommerce accounting and financial practices.
Cloud-based accounting software
As an e-commerce business owner, accounting can quickly become a tedious and lengthy task, especially as your business grows. Accounting software is created to help you keep track of financial transactions, income, and cash flow among other functions. These apps can range in their offerings, which is why we've chosen a few options that you can choose from.
Quickbooks, MYOB, and Xero are all popular WooCommerce accounting software options for small to medium-sized businesses. They all have tools for invoicing, overdue payment reminders, and payment tracking. They also have tools for bank reconciliation that ensure your data is accurate. Another key feature is their multi-currency support, which is perfect for e-commerce businesses operating in international settings and different countries.
Whether you're running a small or large e-commerce business, any accounting software you choose is guaranteed to help increase your operational efficiency. All these apps also offer integrations to third-party tools such as WooCommerce, CRM and marketing tools, among others. Which leads us to our next point.
WooCommerce accounting integration
If you've chosen an accounting software and set it up, traditionally speaking, you would need to manually enter in data from WooCommerce. That's where an accounting integration comes to the rescue. Amaka is an accounting integration that takes care of things for you by automating your data entry and reconciliation. Once you've chosen an accounting software you can then use Amaka to integrate it with WooCommerce, such as with the WooCommerce + QuickBooks Online accounting integration.
Starting at USD 33/month
Let us
reconcile

your books!

Our Integration Specialists can also take care of reconciling your books.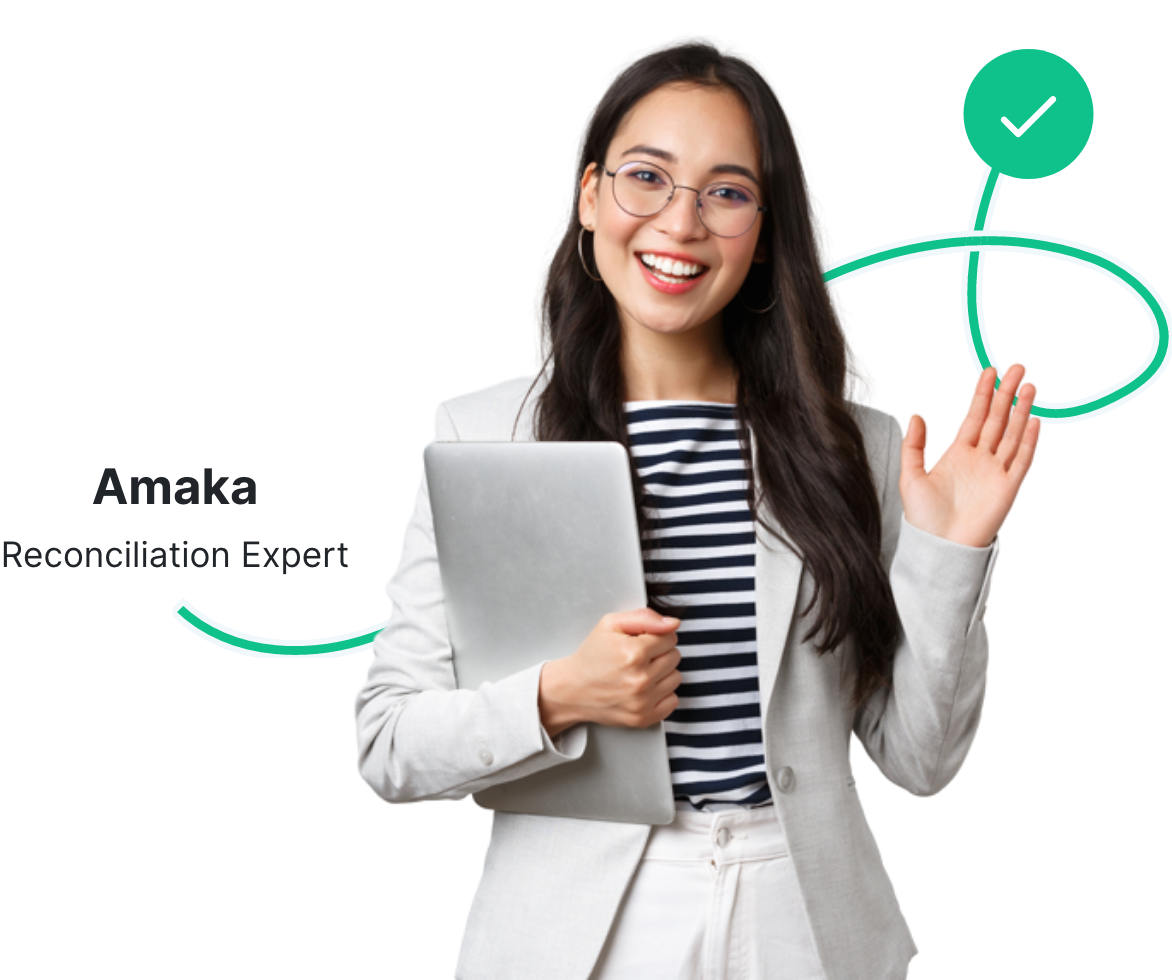 The incorporation of an accounting integration will streamline and accelerate numerous accounting procedures. It can sync both sales and payment data into a consolidated invoice on a daily basis, with the transactions being automatically classified into the appropriate categories. Amaka can also match the transactions with those in your bank, leading to a rapid bank reconciliation process.
Woocommerce accounting
eBook
Learn how to automate your Woocommerce accounting and spend less than an hour on your books every month.
Expense tracking app
As an e-commerce business you're aware of the importance of expense tracking for the purpose of compliance and accurate tax deductions. It informs many of the decisions you'll make when it comes to cutting costs and making other important financial decisions. Expense tracking apps help you track a variety of your business expenses whether it's travel expenses, office expenses, among other types.
Expensify and Alpha Insights are a few of the more popular expense tracking apps out there. After taking a picture of your receipt, it will then get categorized, and synced with your accounting software of choice. Once you've completed integrating your expense tracker, you can also customize how customer contacts and tracking categories are stored. There are even features for auditing and compliance, ensuring your financial information is being stored accurately and safely.
Having this process automated for your WooCommerce finance processes is a game-changer in ensuring your expenses are error-free. By using these apps for consistent business expense tracking, you are more able to gain an understanding of your financial positioning, informing growth decisions, and plans for expansion. These apps can save you as an e-commerce business in your time and resources, helping you to stay ahead of your competition and earning success in the long run.
Reporting and analytics plugin
Reporting is also an important element in your finances used for making informed business decisions and ensuring you and your team are on the same page. That's why we've chosen two reporting apps that are here to assist you in this process. Each has the shared features of revenue tracking, profit and loss tracking, access to compiled metrics, and generating reports on your business's financial performance.
One option is the Finpose software which automatically generates business finance reports making it easier than ever to review monthly reports so you can analyze them. It even has customisable reports with the different modules of tax, spending, accounts and more. Metorik is another reputable option for your business reporting needs, it provides real time data and customer report options on abandoned cart recovery, among other insights.
With either of these options, when it's been integrated with WooCommerce, you're able to access accurate reports on business revenue, customers, orders, product, and spendings per order. On top of that each of these apps have a customisable dashboard making it easier than ever to access reports daily, weekly, or monthly reports on your WooCommerce business.
Inventory management software (IMS)
Inventory management software (IMS) is crucial in helping you manage your WooCommerce stores efficiently. Having an IMS will help you manage your overall stock levels, by helping you eliminate waste and gain accurate insights of your product flow.
An option for your inventory management software is WP Inventory Management which allows you to update your stock levels and doesn't have a limit to the number of products you can add. It also can separate your inventory into categories, making it easy to stay on top of all your inventory needs.
Another option is the DEAR IMS. This software allows you to keep track of your stock levels, with its product availability notifications helping manage stock across multiple locations. It also allows you to send stock across locations from the press of a button. Having either of these options as your WooCommerce finance plugin of choice will upgrade your current system to better suit your needs.
Key takeaways on WooCommerce accounting and finance plugins
All together, these finance and accounting WooCommerce plugins make your processes more efficient in maintaining accurate records so that you can make informed business decisions on the most up-to-date data. With the right tools at your disposal, you can ensure that your e-commerce business stays on track for long-term success.