The complete guide to
WooCommerce

accounting

"Spend less than an hour on your books every month."
Learn how to automate your WooCommerce accounting.
Learn all the tax basics for your WooCommerce store.
Optimise your cashflow forecasting.
What's included in your WooCommerce accounting eBook?
This comprehensive guide helps you with your WooCommerce accounting. We'll take you through everything you need to know to manage your books effectively, understand your financial position, and draw insights that help you make business decisions.
100% Free eBook
No email required
Index
| | |
| --- | --- |
| Chapter 1 | Cloud-based accounting software |
| Chapter 2 | Setting up your accounting integrations |
| Chapter 3 | Integrate your inventory accounting |
| Chapter 4 | The balance sheet and income statement |
| Chapter 5 | Cashflow forecasting |
| Chapter 6 | Key performance indicators to measure |
| Chapter 7 | Taxes: All the basics you need to know |
| Chapter 8 | When to hire an accounting professional |
| Chapter 9 | What to ask an accountant |
| Chapter 10 | Final words |
Starting at USD 33/month
Let us
reconcile

your books!

Our Integration Specialists can also take care of reconciling and monitoring all transactions synced with Amaka's accounting integrations.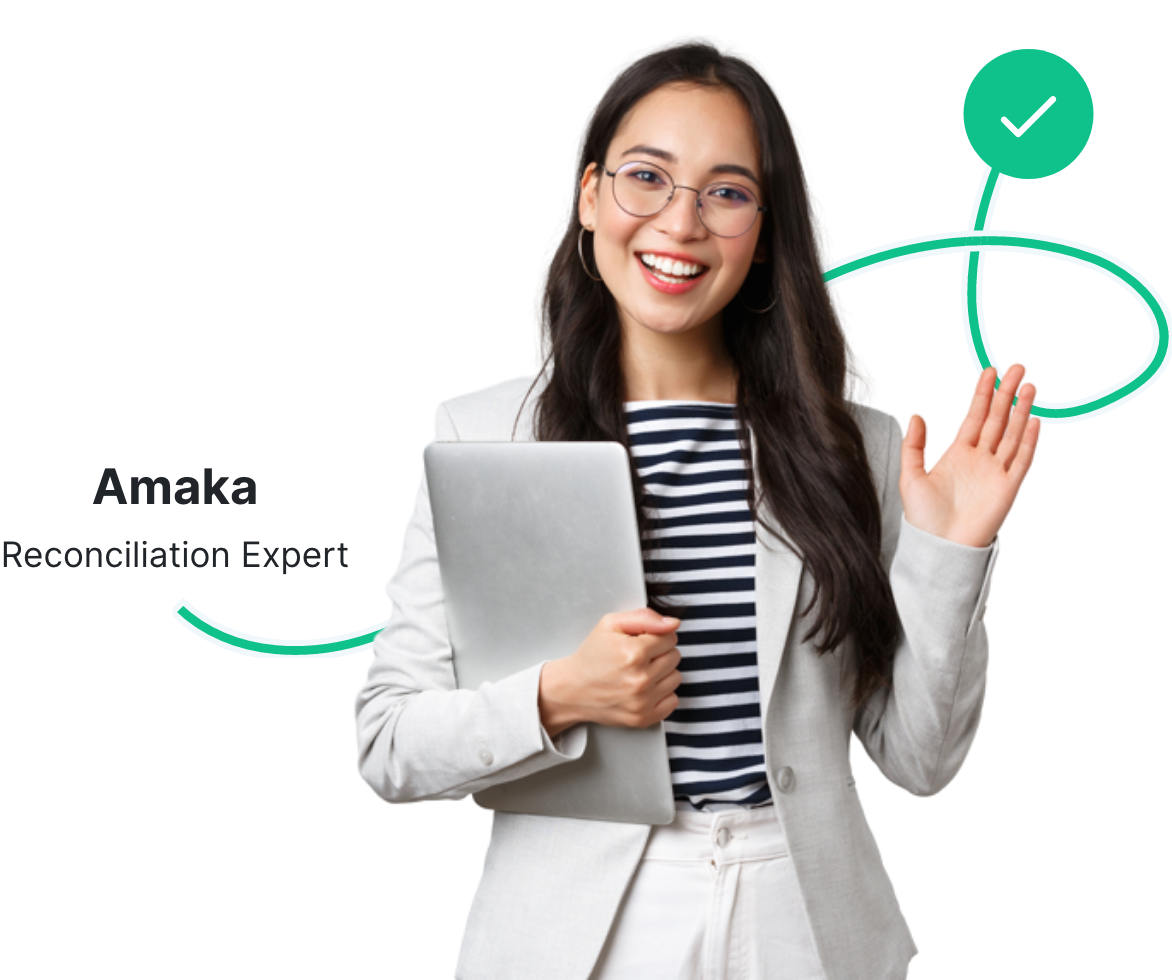 The best accounting software for a WooCommerce merchant needs to be cloud-based, offer an array of integrations, fit your budget, manage multiple currencies and fit your specific needs. In our free guide, we offer a checklist that you can go through when comparing different accounting software options.
You can sync your WooCommerce transactions to your cloud-based accounting software by using an accounting integration. Amaka provides detailed and thorough accounting integrations that entirely automate the data entry process. We offer a free plan!
It can be beneficial to sync your WooCommerce store with an inventory management system. Leading providers allow you to sync a range of data points to your accounting system.
It's recommended that you regularly look into your cash flow and to forecast for the future. Using a cash flow forecasting tool that integrates with your accounting software can help you to understand and draw insights from your WooCommerce data.
Though it's recommended to have a tax accountant when running a WooCommerce business, it can be useful to understand the basics of income taxes and sales taxes. In our free WooCommerce accounting guide, we go into more detail about these topics. When it comes to income taxes, you pay these as you would with a regular job. However, obligations change if your business is incorporated. In terms of sales taxes, you need to understand the different regulations in place across all the regions you sell in.
In the early stages, it's recommended to have a tax accountant that can help with tax returns. Once you're in the growth phase, maybe you're working on your WooCommerce business full-time or you even have employees, it becomes more impactful to hire an accountant specialising in e-commerce. Finally, when your business becomes established, it becomes almost necessary to have an accountant. In our free guide, we run you through the questions you should be asking when comparing accounting professionals.