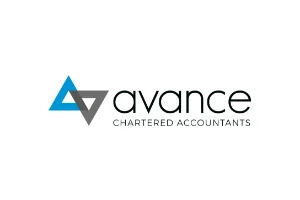 The Bower Serviced Office Centre, 433 Logan Rd, Stones Corner, QLD
Visit website
Avance Chartered Accountants
Accountaning services
With over 30 years of experience since founding partners, Jeremy Lowe and Ross Mangelsdorf, merged their respective practices in 1986, together we can advance your business to the next stage. Specialist accountancy for newsagents (preferred accounting partner to Australian Lottery Newsagents Association (ALNA)), independent retail, health care clinics, primary production and not for profits.
The Avance ethos
Time: Avance focuses on giving your precious time back to you
Insight: Assisting you with informed decision making and wealth creation
Value: Build your assets, enhance your business growth and achieve your goals
Areas of practice
Personal tax
Business tax
Business services
Cloud accounting
Financial outsourcing
Avance – Accountability, with care and commitment.
Apps expertise
Please note, Amaka doesn't guarantee the service of any one advisor
Amaka doesn't assess any individual advisor or firm's proficiency or certification in any area of expertise.